Two days in Alberobello, Italy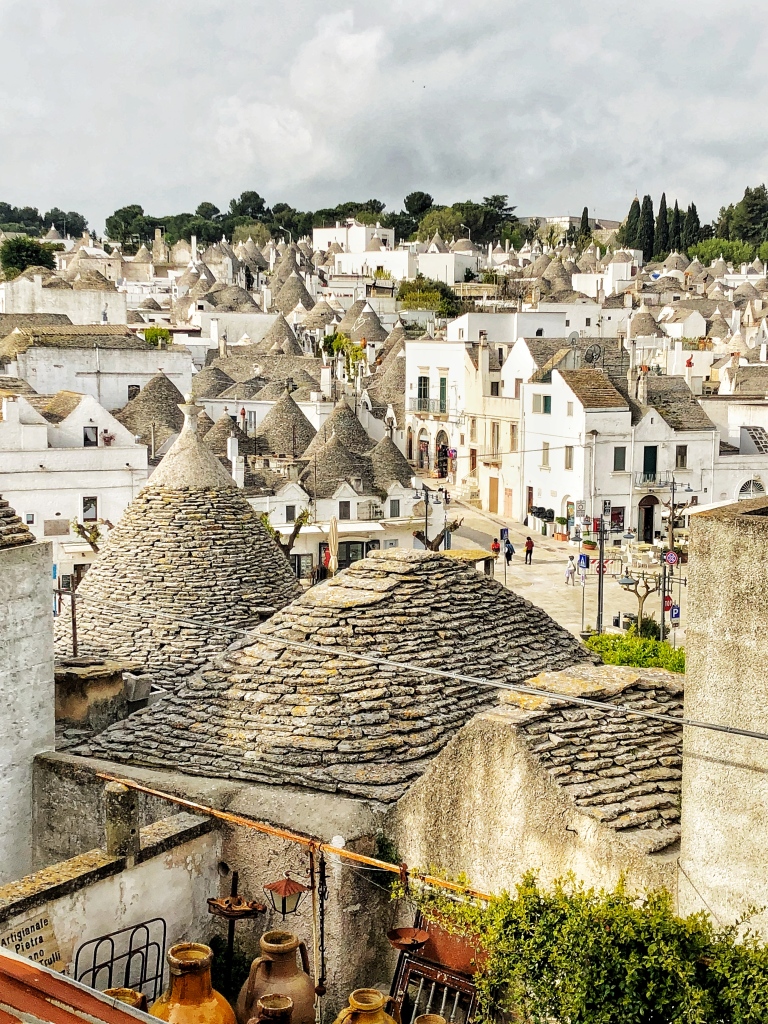 Alberobello (direct translation is "pretty tree"), the UNESCO world heritage site is known for their signature Trulli houses. A Trulli looks like a hobbit or troll house, but is a small hut-like building with conical ceiling in the Puglia region of Italy. Originally used as a storage house, the rural Puglia roads are dappled with trullis. Alberobello has the largest conglomeration of trullis. The city's filled with Camera ladden tourists taking photos of trulli's, majority of which have been converted to the tourism industry: gift shops, museums, and accomodations.
Personally I have a love/hate relationship with Alberobello, you need to go see it because it is so iconic, yet it is so touristy that you will be exhausted. All authenticity of this town has completely given over to tourism in order for the local economy to survive. This is the largest concentration of Trulli's and it is truly unique to stay in one and walk around and see them. So my recommendation would be a two day one night stay and to manage your expectations. Expect camera clad tour buses rolling in mid-day. If you have the flexibility, I would recommend coming early in the morning or later in the evening. We chose to stay in Alberobello, and this allowed us to leave the town when it got crowded, but appreciate the unique architecture in the morning and evenings.
The two areas of Alberobello to explore in this half day are the Rione Monti quarter ("Mountain" district), which is the most condensed trullis in the touristy and commercial district and the more local neighborhood, Rione Aia Piccola (roughly translated to "Small yard district), where some of the trullis are still residences.
Accommodations: I definitely recommend staying in a trulli for the experience, either staying in the "new" part of the city or outside in the countryside. While we really enjoyed walking around and seeing the trulli's you could probably spend a full day here and be done.
Getting there: we elected to rent a car. But you are able to get a train from Bari, Lecce or Matina Franca using Ferrovie Sud Est (FSE). The Omio website has all the times listed.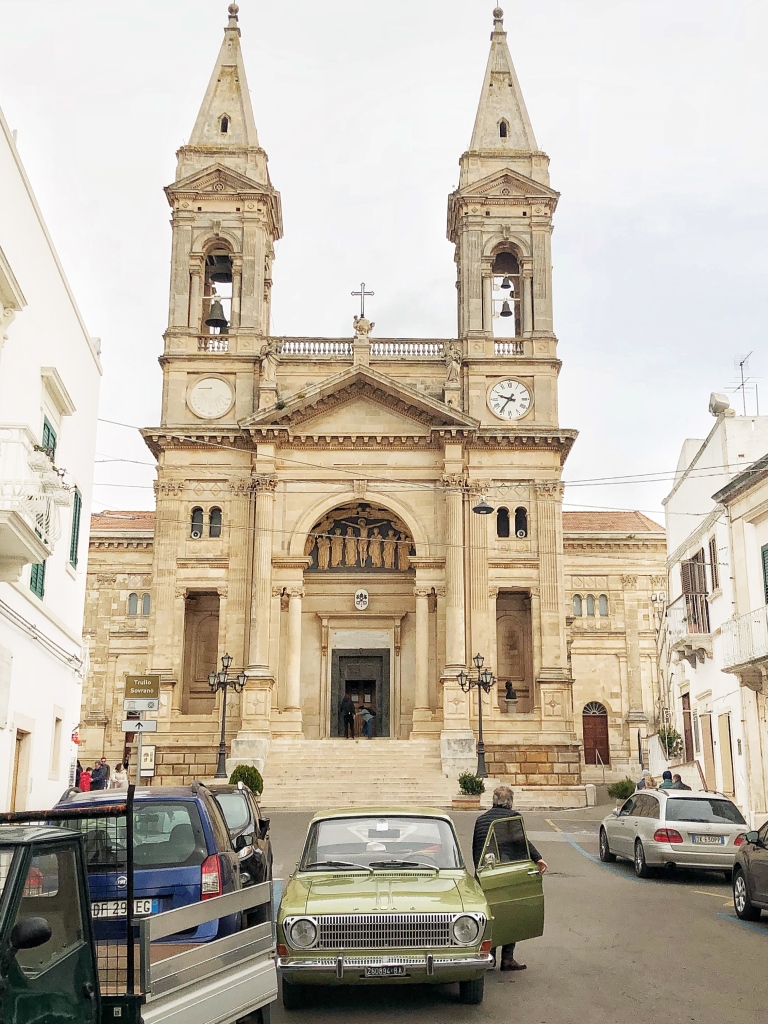 Making your way into the Rione Monti quarter, the true highlight for me was walking the stone hilly streets of the trulli neighborhood. Do not miss the Belvedere Santa Lucia (Via Contessa, 70011 Alberobello BA, Italy), which provides the best panoramic views of the trullis. There is a fountain and a bench nearby, if you need a rest from weaving the streets. The Church of Saint Anthony of Padua (Piazza Antonio Lippolis Canonico, numero 16, 70011 Alberobello BA, Italy) and the Basilica of Saints Cosmas and Damian (Piazza Antonio Curri, 1848-1916, 70011 Alberobello BA, Italy) are both work a peek inside while exploring.
Where to eat: All of the food in this area is phenomenal. Most restaurants serve farm to table courses, featuring local and seasonal foods. Ristorante Trullo Garden (Via Piave, 35)had great wine selection and local produce. Trattoria Terra Madre (Piazza Sacramento, 17) stuck out as our favorite, they serve produce from home grown from the organic garden in the back.
Alberobello is an easy homebase for day excursions to Martina Franca and Locorotondo. I also recommend attaching this trip with a longer trip including breathtakingly beautiful Matera or relaxed beachside Polignano e Mar.